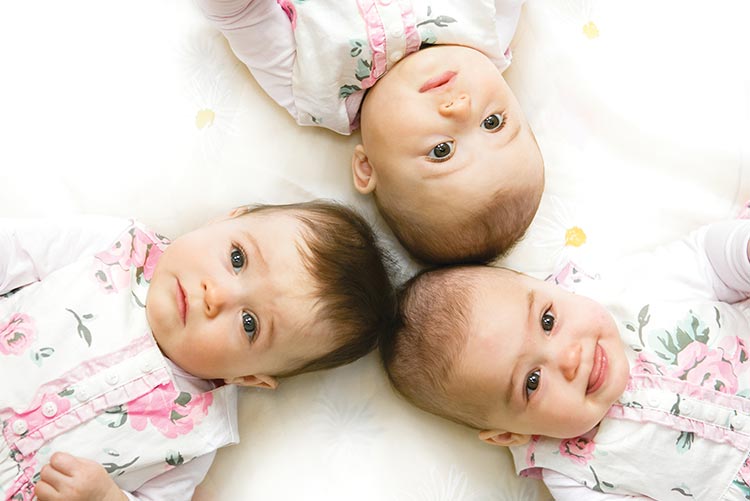 Having a baby is most definitely a miraculous feeling, whether it's your first, second or third time. Some days you rejoice the thought of holding your newborn after delivery and some days you get anxious over not being able to control certain aspects of pregnancy. Well, I experienced the latter recently. For the longest time retail therapy has worked to cure my anxieties like no other. So just when I thought my anxiety was going to overcome me, I whipped out my phone and started browsing through all things cute! And that's when I discovered a whole range of fashionable onesies for babies that I had no idea existed!

As I kept scrolling through these onesies, I regretted not having come across these for my 5-year-old, Sanaa. It was only a moment's regret and I was so absorbed in adoring these things until late in the night, because who needs sleep when you can shop online, right?

I'm one of those people who can't stop talking about something I'm excited about. Hence, the blog. I've shared a few of these adorable onesies, some of which I bought and some others that I have laid my eyes on. Hope you get are as excited as I am when you see these!

Casual Onesies for a day out with Mom and Dad!
Onesies are the greatest clothing invention for babies. The buttons around the crotch make it super easy to change diapers. Regular shorts or pants, on the other hand, need a lot more effort. That being said, who said onesies should be worn only for the sake of functionality and not style? Onesies come in great styles and patterns today that will let your baby look like a tiny fashionista!

The basic shape and structure of all the onesies I've listed out here remain the same. It's only the design, prints and suitability of occasions that vary.
So casual onesies can be worn for a day out. A day at the park or beach demands florals whereas a lunch would need a cute tutu skirt or dungarees that come attached to the onesie! Don't know what I'm talking about? Take a look at these!
Partywear Onesies for an evening birthday party!
Before I accidentally unearthed these wonderous onesies, I would dress my little girl up (when she was a baby of course) in regular pants and shirts or tops and skirts when we would go out. But now, I have an array of ideas for my second child who is due in July!

Partywear onesies are one of those not-so-obvious but oh-so-necessary pieces of clothing every baby needs! Why put on a regular onesie or struggle with pants and skirts at a party when you can get your hands on these baby bodysuits?

You can find numerous onesies for girls styled like regular dresses and onesies for boys that come along with pants. Well, you may think that defeats the idea of a onesie but these onesies for boys can be a shirt by themselves or a complete outfit! Why would you say no to that?

Sleepwear Onesies for a cosy nap!
Sleepwear onesies are for mommas who like to style their babies even when they go to bed. Who am I kidding, no sane mom has the energy to dress her baby up even for bed! The sleepwear onesies are just more fashionable onesies that come in sweet prints or appliques. Occasionally, they come with socks, caps or pants that you can make your little one wear in the winters.

Here are a few sleepwear onesie options you can try.

The onesies I bought for my baby are so cute that I can't stop myself from taking them out of the closet every day and adoring them! Hope you feel the same when you buy one or all of these!
I'd love to know what you think of these onesies and if you can relate to this feeling, probably for another baby item. Let me know in the comments!