Nothing has challenged my creativity like creating fun and healthy lunchbox ideas for my daughter. If you are a parent to a fussy eater, you know exactly what I'm talking about. I don't remember being this fussy with food when I was a kid, though I have a feeling that my mother might disagree.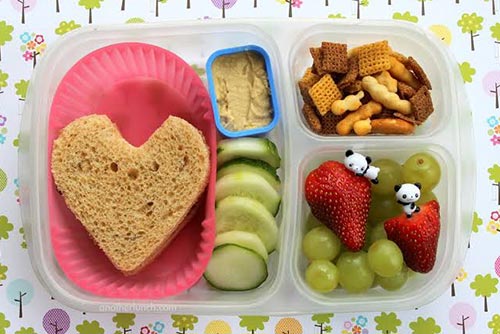 While leftover pizza, pancakes, PBJ sandwiches, cheese fingers, and chicken nuggets guarantee an empty lunch box, they are not exactly nourishing. As much as I love an empty lunch box, what I love more is for my daughter to be healthy. So, after many trials, errors, and numerous half-eaten lunches, I figured out a few healthy lunchbox ideas for kids that actually work! These lunches are easy to prepare, healthy, and fit perfectly in a lunch box.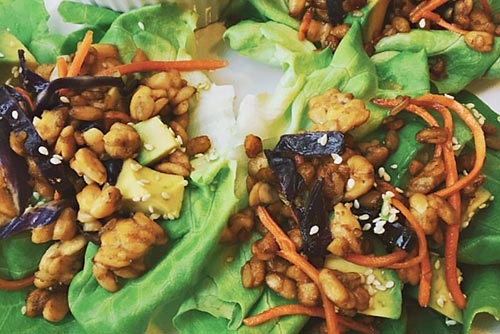 Chickpea lettuce wraps
I was hesitant about this as Deepika, my daughter, is not exactly fond of leafy greens. It came as a surprise when she devoured two whole wraps proving it to be a kid-approved recipe. Lettuce serves as an amazing base for wraps as it is light, fresh, and doesn't interfere with the flavours of the stuffing. I've tried two variants of these, one with sauteed chickpeas and the other, with spicy ground chicken. Experiment with different fillings to find what works best for your kid.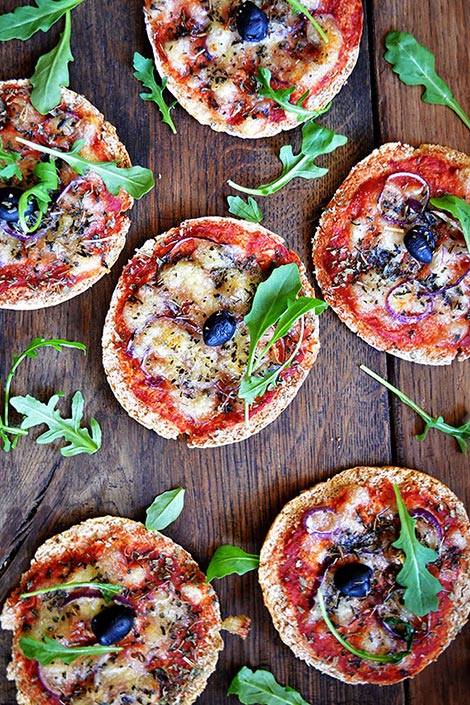 Pita pizza
This 15-minute healthy pizza will be all the rage at lunchtime. Not only are they healthy but your son/daughter will love the idea of having pizza for lunch. This idea uses pocketless pita bread for a base instead of the regular dough. Spread the sauce on the bread, load the veggies, top it up with cheese and pop it into the toaster oven for a few minutes for the perfect crispy pizza. You can also substitute pita bread with whole wheat chapatis and cook it on a pan.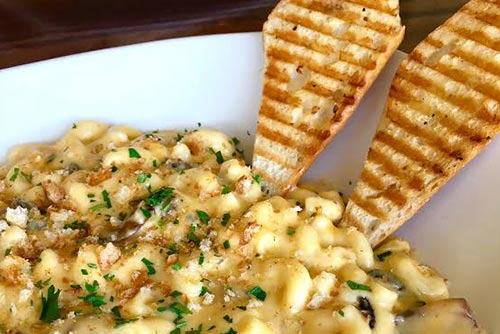 Cauliflower mac n cheese
This recipe adds a healthy twist to every kid's comfort food. It uses the brilliant idea of pureeing cauliflower into a delicious creamy sauce for the base. Cauliflower is a significant source of nutrients and boosts your kid's metabolism. The best part about this delicious meal is that your little one won't even detect the cauliflower in the sauce. Healthy and delicious lunch for kids? Look no further!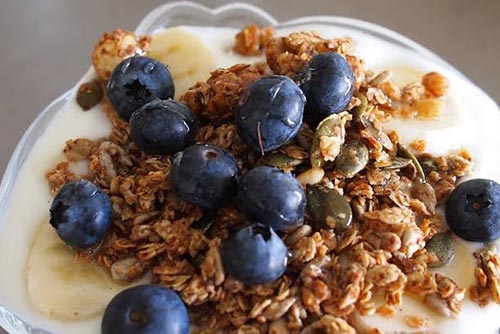 Yoghurt parfait
A delicious rich parfait is perfect as a light lunch or after school snack. It is packed with fibre, protein, and nutrients. My recipe includes rich greek yoghurt with oat flakes cereals, dried berries, and fresh fruit. I use honey as a sweetener since my little girl loves her dose of sweetness. The trick to packing parfait for lunch is to pack the ingredients separately in a sectioned lunch box.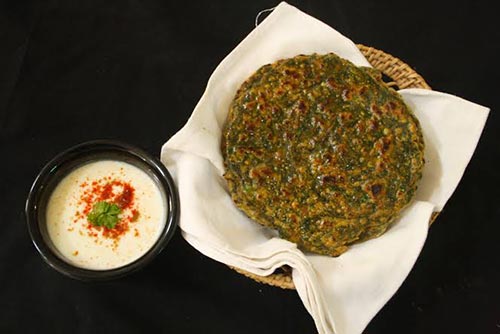 Avocado parathas
Give my daughter a bag of nachos and some guacamole, she will be the happiest girl in the world. But that doesn't really count as lunch. Instead, I make avocado parathas which are just as delicious. Instead of using the avocado mash as a filling inside the dough, I knead it with the dough with some cumin powder, chopped chillies, cilantro, salt, and flaxseed meal.
Note: Do not add water to the dough while kneading as the moisture from the avocado will suffice. Check this out if you want more fun avocado recipes.

Coming up with new fun and healthy lunchbox ideas is not easy. The best way to go about it is to use healthier alternative ingredients in your kid's favourite recipes. A change in the presentation of the food also helps, after all, kids are visual creatures. Fussy visual creatures!

Let us know your favourite lunchtime solutions in the comments below!