I love a good scrumptious morning smoothie!
I'm sure most of us prefer a strong cup of coffee over anything else at the start of every day to help fight those blues away! I used to be a dedicated coffee drinker, up until sometime back.
Now, coffee is definitely a highly effective 'wake-me-up-and-help-me-get-through-the-day' beverage because it gives you that 'kick', however, it leaves your body dehydrated and can get super addictive if not consumed in moderation.
Since I am a person who continuously grapples with anxiety, this is not good news! So, I basically went cold turkey on coffee and switched to an amazingly nutritious alternative – healthy breakfast smoothies!
Super simple to put together and quite the life-saver (literally), these breakfast smoothies are loaded with antioxidants and have anti-inflammatory properties. One glass will give you an energy boost to kickstart the day and also help retain it throughout the day.
Here are my favourite ones.
'The Feel-Good Smoothie'
This one literally works like a spell and alters how you're feeling drastically, leaving you with an insane amount of energy.
Ingredients
1 banana (peeled and chopped)
1.5 tbsp of Matcha Powder
1 cup of water or milk
1 full cup of either raspberries or strawberries
Recipe
Throw all the ingredients in a blender or food processor.
Blend till it turns smooth.
Pour it in a glass or bottle and get set to destroy that dreadful Monday.
'The Monday-Motivation Smoothie'
Quite literally, I threw in whatever I had in the fridge on a dull Monday morning and the resulting smoothie was so delish I had to pat myself on the back.
Ingredients
2 apples (washed, peeled, and chopped)
1 banana (peeled and chopped)
1 cup of strawberries
Mint leaves
Recipe
Throw in all the ingredients in a food processor or blender.
Blend until smooth.
Garnish with a few fresh mint leaves.
'The Nature-Inspired Green Smoothie'
Another one of my favourites, this one includes a lot of greens and is an excellent energy booster.
Ingredients
Spinach and kale leaves
Almond milk and water
Bananas or avocado (for the creaminess)
Other fruits like apples, seedless grapes, or pineapple
Honey (optional)
Flax seeds or chia seeds
Recipe
Throw in the greens first and add the liquids thereafter.
Blend for 3 seconds till slightly smooth.
Add in the apple, grapes, or pineapple.
Add honey.
Add the chia or flax seeds.
Blend till it turns smooth and creamy!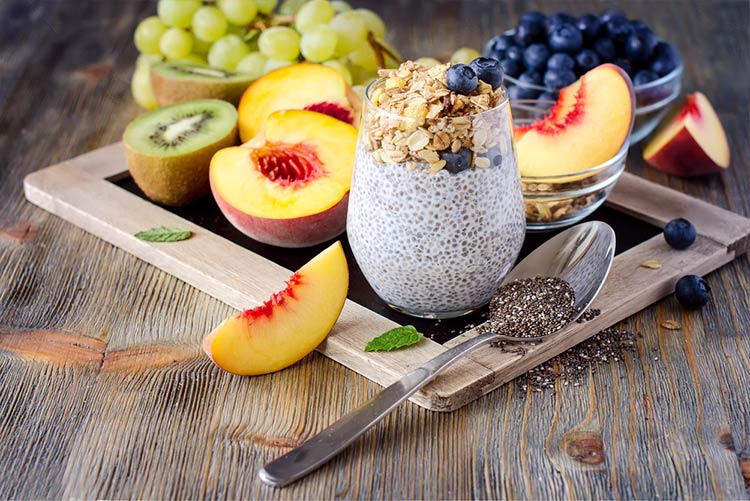 These healthy breakfast smoothies not only helped me sustain more energy, they also had me feeling great throughout the week!
Let me know if you guys have some awesome smoothie recipes to jumpstart your day.