Ruskin Bond has always been my all-time favourite writer and his stories make for great bedtime stories for kids. The simplicity of his writing and relatable characters always touched my soul like no other writer's stories. Being mostly a children's author, his vocabulary is simple and yet manages to convey such deep emotional messages through his stories. So, I move heaven and earth to get my kids to read the effortlessly elegant prose by Ruskin Bond.

The simple language accompanied by great visual imagery make for fantastic stories for kids, some of which I have summarised here:

1. The Cherry Tree
The Cherry Tree is a beautiful story about a young boy named Rakesh who sows seeds of a cherry tree in his grandfather's garden. He cares and nurtures the tree to see it grow into a big and healthy tree full of flowers and fruits. When Rakesh tasted the cherries on the tree, he was disappointed because they tasted sour. His grandfather then told him that the cherries would be sweet the following year.

Rakesh, one day, sat admiring the tree and was mesmerised by God's creation. His grandfather told him that all the efforts he had put in all these years are what made the cherry tree special.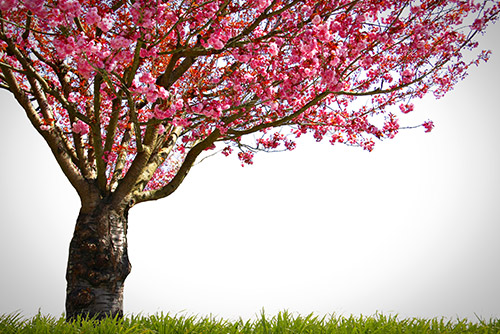 Why you should read this story to your kids
The cherry tree is a metaphor for life. It depicts the struggle endured by humans and their resilience to withstand harsh conditions.
Rakesh tends to the cherry tree from day one. The story, hence, teaches its readers the importance and fruits of compassion.
2. The Blue Umbrella
The simple story of The Blue Umbrella revolves around a little girl named Binya. One day, on her way back home from the fields, she notices a group of Japanese tourists, one of whom was carrying a blue umbrella. The tourists notice the girl's fascination for the umbrella and trade it for a leopard claw necklace she was wearing.

Soon, Binya and her blue umbrella became the talk of the town. A grocery shop owner, Ram Bharosa, offers to buy the umbrella but Binya refuses. His assistant, Ramrajan, hoping to get in his boss' good books, tries to steal the umbrella but is caught. He shifts the blame on Ram Bharosa and the entire village stops going to his shop. Binya feels sorry for Ram Bharosa and gives him the blue umbrella. In return, the shop owner gives her a bear claw necklace which is more powerful than a leopard claw's necklace.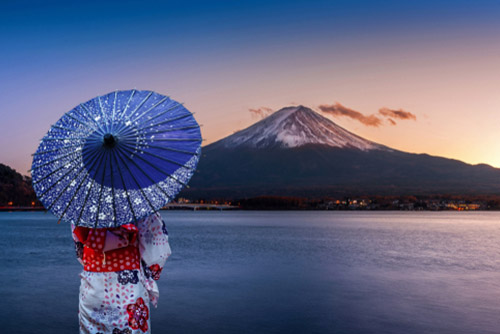 Why you should read this story to your kids
Binya is a great example of kindness and innocence. She will make a mark in the minds of children and become their role model.
Since the story is set in a small village and Binya is an ordinary girl, it proves that ordinary people are also capable of showing extraordinary acts of heroism.
3. Tiger in the Tunnel
This is yet another of Ruskin Bond's stories I read to my kids at bedtime.
A twelve-year-old boy by the name Tembu, his father, Baldeo, and his mother and sister lived together in a village near a railway tunnel. Baldeo works on a farm in the day and guards the railway tunnel at night. It is his duty to make sure the tunnel is well-lit and free of any obstruction.

One night, when Baldeo was checking the railway tunnel just before the train's arrival, he noticed the infamous man-eating tiger at the entrance of the tunnel. The tiger attacked Baldeo but Baldeo used his axe to defend himself. The tiger tears up Baldeo and ends up getting run over by the train.

Tembu finds his dead father in the tunnel and his family grieves over his death for many days. Tembu then takes over his father's responsibility of guarding the tunnel.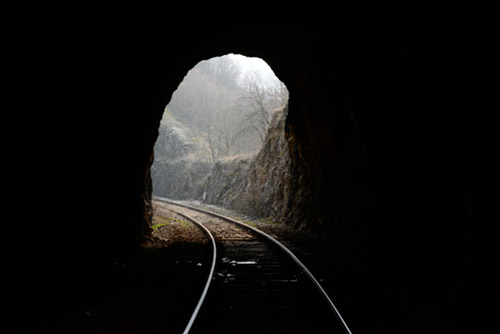 Why you should read this story to your kids
The story teaches the readers about a man's conviction to protect and earn for his family for which he has to go to great lengths.
It also shows Tembu's determination to take on his father's legacy.
4. The Thief's Story
The story introduces two characters – Deepak, an uneducated teenager who is into stealing, and Arun, an honest and educated young boy. Arun and Deepak cross paths and Arun hires Deepak as a cook though he did not know how to cook. Deepak took up the job with the ill intention to steal from Arun.

As long as Deepak lived and worked with Arun, Arun made sure that he took good care of Deepak. If he did not have enough money on him to give him his salary, he would teach Deepak how to read and write to make up for it.

One day, Deepak notices that Arun came home with a bundle of notes, kept it under his pillow and went to sleep. Deepak, being a master in theft, stole the bundle and decided to run away. Though he reached the train station, he was overcome by shame and guilt and returned to the house. He put the money back and swore to himself that he wouldn't steal again.

Arun woke up the next morning to find Deepak cooking breakfast for them. Arun, who had figured that Deepak had tried to steal but put the money back, told Deepak that he will always pay his salary on time henceforth.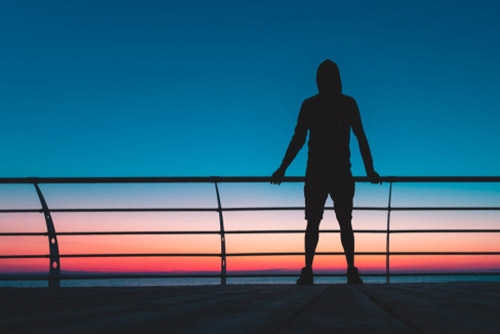 Why you should read this story to your kids
The story teaches readers about how education has a good effect on grooming a person's ability to think and do good in the world.
It also tells the readers that honesty yields rewards and so does affection and compassion.
Once you start reading these bedtime stories to your kids, you could ask them to tell you what they think is the moral.
5. The Eyes Have it
This is a tale of two strangers, a man and a girl, who meet on a train. The girl was dropped by her parents who asked her not to talk to any strangers. The man, who is blind – but pretending not to be – starts a conversation with the girl. He describes the beauty of the hills, rain, and nature. He then asks the girl to describe the scene outside the train. The girl retorts asking him to take a look for himself.

The man then goes on to say that she has an interesting face. He then catches whiff of the girl's perfume and inches closer to smell her hair. By then, the girl gets off the train as she had reached her destination. A man then comes and takes the girl's seat. He strikes a conversation with the blind man. The blind man, still pretending, tells the other man that the girl who left had nice hair and an interesting face. The man said he did not particularly notice. He then said that the girl had beautiful eyes too – which made the man realise that the blind man was pretending the whole time because the man may not have noticed the girl's hair or face but had noticed that she was blind.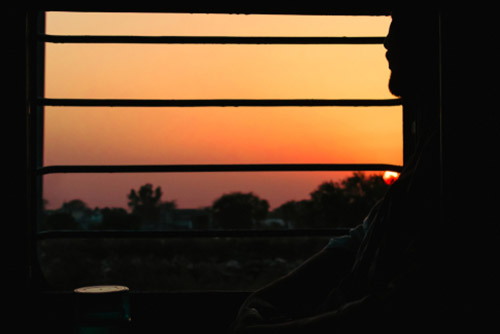 Why you should read this story to your kids
This story teaches readers to be themselves and not pretend to be something they're not.
The tale also demonstrates that people with disabilities are ill-treated by corrupt people because of which they are forced to wear a facade.
You could read any of the bedtime stories for kids by Ruskin Bond to not only get your children's imagination soaring before they go to bed but also to teach them wonderful life lessons through well-articulated stories.

Who is your favourite writer and what do you think of these Ruskin Bond stories? Let me know in the comments.