I am so lucky to have been blessed with kids who are ardent creators. Boring, mundane Sundays have become a thing of the past in our house, since my husband and I, along with our kids are constantly indulging in various abstract art projects with our kids. Recently we did some pour painting at home with acrylic watercolours that bore results so amazing I was beaming with happiness!
Art and craft projects are huge boredom-busters for kids as they provide the mental space for kids to be what they want to be and help them go all out with their imagination.
Let's take a look at some fun painting ideas for kids that are sure to get their creative juices flowing while also tiring them out at the same time (hitting two birds with one stone, eh?)
Happy Feet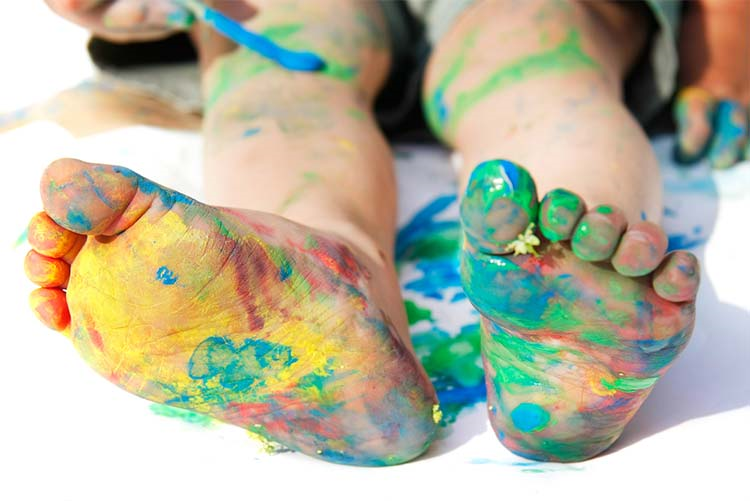 This outrageously fun painting idea was devised by the genius of the house (my husband). All you'll need are some fun watercolours and white sheets of paper! Mix all the colours and lay them out on a flat tray. Ask your kids to step on this watercolour tray and create abstract designs with their feet. Children love the tactile sensation that painting with feet provides.
Rock Painting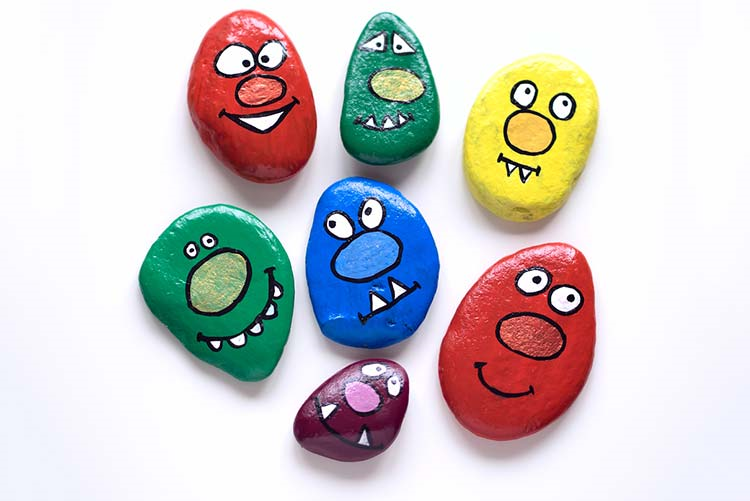 Kids love spreading joy and happiness through painted rocks. Collect as many rocks (of various shapes and sizes) as you can and paint whatever your heart desires! I purchased a folk-art inspired rock painting book online to help with the ideas. The results were absolutely charming and we left the rocks outside our neighbours' doors as a gesture of kindness.
Fun tip: Try painting a galaxy on one of the bigger rocks and prepare to get stupefied at the outcome!
Painting with Buttons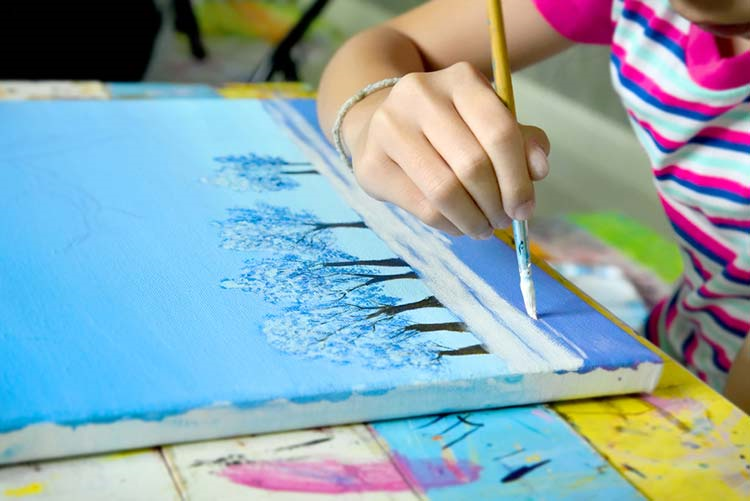 This project was Huma's (the elder one) favourite! Paint a tree and add details such as leaves, birds, etc. Now, stick the buttons on the tree's branches to make them look like fruits that the tree bore. The outcome of this project was so remarkable, my daughter got a chance to present it in her school and won so many hearts!
Paint the Plates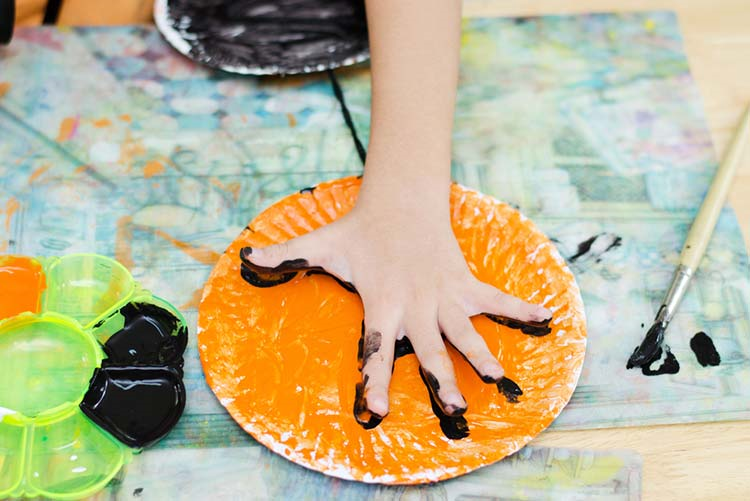 If you're looking for a quick and fun painting project idea for your kids, then this is the shizz! Purchase a couple of reasonably-priced white plates and let your kids paint like the little Picassos that they are.
Note: Do not spend too much on the plates.
Umbrella Painting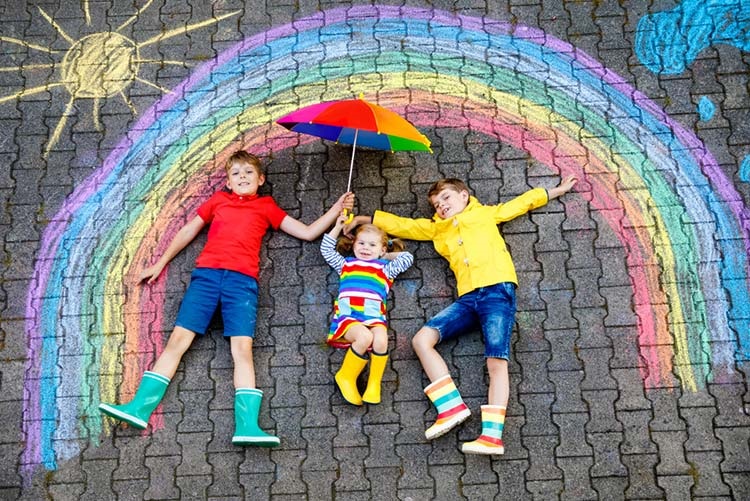 If you have any spare umbrellas at home, it's time to put them to good use. Ask your little ones to paint their favourite cartoon characters or write their names with colours on the umbrella. There's a small chance the outcome might not be entirely visually appealing, but hey, if it is, you can easily carry it outside without looking like a character straight out of kids' cartoons!
Stamping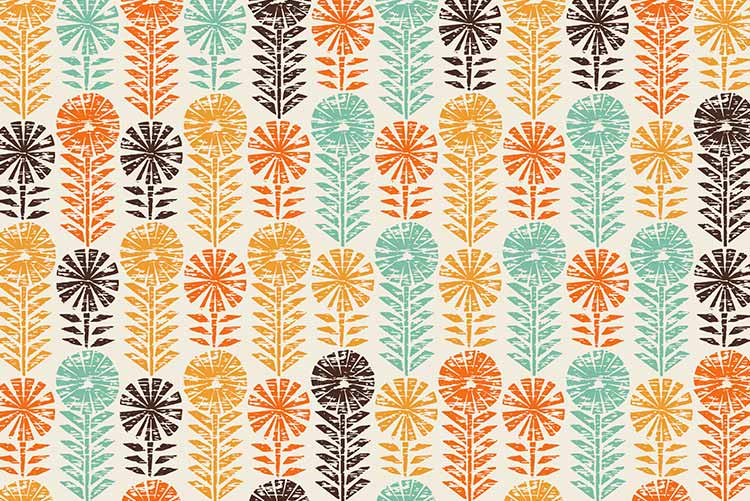 As a kid, I used to love stamping on blank papers with ink. I twisted the rules a little bit with my kids and asked them to stamp with watercolours instead! This turned out to be a lot of fun, moreover, if the results are brilliant, you can always get the stamped papers framed and hang them up in the house.
Try these fun painting ideas with your kids and do let me know how it all went! You guys are most welcome to share the snaps of these paintings with me.