When I learned that there are people out there in the world who have never watched (or even heard of) The Princess Bride, I almost had an existential crisis! These creations walk with the crowd, hold down their 9-5 jobs, contribute to the society but the moment you throw a perfectly-timed 'mawage' in their direction, the resulting awkward chuckle or a confused 'Huh?' reveal the dark side of their decade-old pop-cultural blindspot! Just makes me wonder about our future generation.
I have compiled a list of some of the best movies for kids that are perfect for a quiet family movie night! I wouldn't describe these movies as a treasure trove of hidden gems, rather, it is a survival-guide curriculum that all kids need to know to ace the pop-culture language.
I have also mentioned the appropriate age at which you can expose your kids to these movies. My kids (thankfully) are obsessed with these classics and both of them have started looking forward to weekend movie nights quite enthusiastically! *jumps with joy*
The Muppet Movie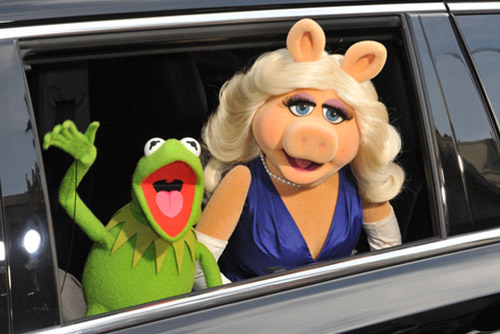 If your 4-year-old is completely oblivious to legendary characters such as 'Kermit The Frog' or 'Miss Piggy', then they are lagging behind in some serious pop culture education. The Muppet Movie is the epitome of best movies for kids, and it is important that you baptise your child with the original production by Jim Henson! You can then move on to the latest adaptations. The movie is filled with elements of friendship and love and to me, it was like a gateway drug to the fantastic universe of animated movies! Your kid is bound to get obsessed with 'The Rainbow Connection' the moment Kermit the Frog starts singing it from his swamp. My 4-year-old and 8-year-old are both in love with The Muppet Movie.
Appropriate watching age – 4 years!
Toy Story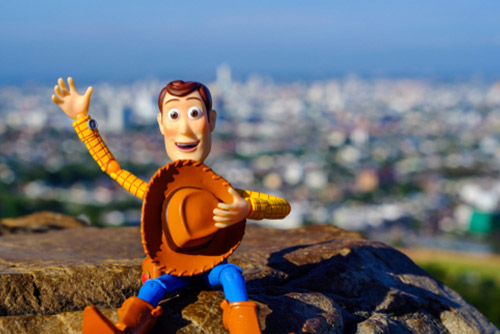 When I made my kids watch Toy Story for the first time, I wanted them to pay close attention to every small detail so that they can appropriately feel that gut-punch that I did when Toy Story 3 was given to me 15 years later! (Kidding). This beautiful feature by Pixar is certain to take your kid through a roller coaster ride with its amazingly mismatched couples (Woody and Buzz), wild catchphrases (To infinity and beyond), and wisecracking men like Woody again! My 4-year-old was pretty convinced with the whole idea and even set up traps to watch his toys come to life when he leaves the room! Adorable, isn't it?
Appropriate watching age – 2 years!
Babe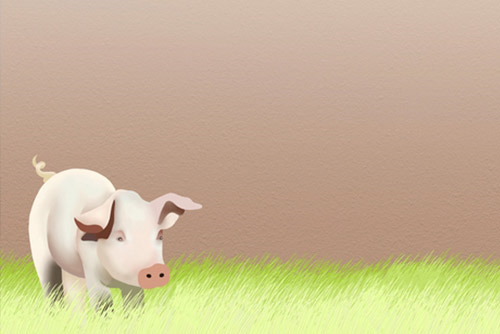 Masked behind the adorable talking animals on the farm, there is a deep-seated life lesson that Babe contains: always stay true to yourself and stand up for those who are trying to do the same! The thought-provoking message that the movie sends out – that family comes in all shapes and sizes – is utterly important for kids to understand and appreciate. Apart from the Kindergarten 101 lessons that Babe blessed us with, the movie also had a profound impact on me for its watershed emotional experience caused due to the tearing apart of animal families. My kids loved the movie and there's even been a request for a repeat watch! Yay!
Appropriate watching age – 3 years!
Beauty and the Beast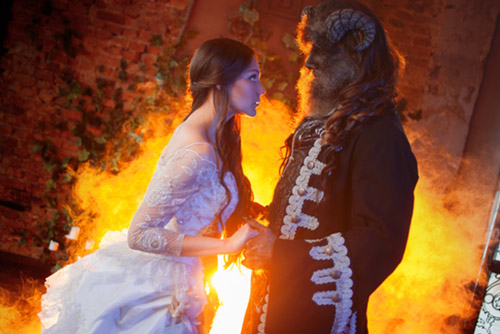 I used to read the Beauty and the Beast fairytale story out loud every day as a kid and I am still obsessed with how real Belle feels as compared to Snow White or Sleeping Beauty! So, introducing this heartwarming, true-in-its-essence love story to my kids as part of our movie night ritual only seemed fair. Belle is so fiercely independent and paired with this trait is her unyielding love for books, these elements make her the best Princess role model that you can safely endorse. Moreover, Beauty and the Beast was a cutting-edge introduction to the world of movie musicals and I can safely vouch for the fact that my boys were absolutely smitten!
Appropriate watching age – 4 years!
Finding Nemo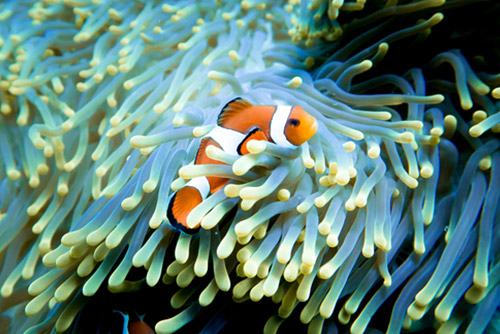 This movie was a whirlwind of emotions and Pixar should be insanely proud for creating the most exquisite visual art ever! In a dizzyingly glorious and vastly rich universe under the sea, a clownfish, who goes by the name Marlin, embarks on a journey to find his adorable son, Nemo. Enter the memory-challenged, witty Dory who partners up with Marlin on his quest to find Nemo! The movie plot is excellent and if not for this, your kids will definitely get hooked to the many many creatures of varied colours and shapes moving fashionably across the Tv screen! The cinematography is magnificent and so visually appealing, I thought my youngest was drooling a little bit. Can't complain, Finding Nemo tends to have that sort of an impact on kids!
Appropriate watching age – 3 years!
These are some of my all-time favourite classics that I just cannot get enough of! Honestly, watching them repeatedly has helped me appreciate the little girl in me who laughs giddily at Buzz Lightyear's jokes and cries a river at Beast's death. Fun times.
Do let me know in the comments below which ones your kid liked the best!