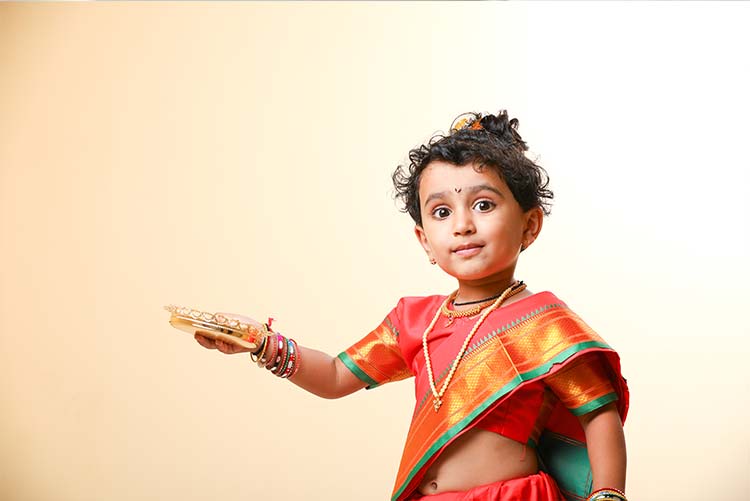 Indian is known for its many festivals and Makar Sankranti is one such festival that adds grandeur to celebrations in various parts of the country. I have been part of the Makar Sankranti celebrations since childhood. As a child, I would dress up in new ethnic dresses every Sankranti and visit homes of friends and family to exchange gifts – mostly a beautiful hamper with sugarcane, fruits, and a special dish made of sesame seeds and jaggery.

This year, Makar Sankranti falls on 15th January, 2020 – the same day as Pongal, which is celebrated in Tamil Nadu. The festival is celebrated as the end of winter harvest and the beginning of the new harvest season. The name Makar Sankranti is coined for the Sun's shift in its journey towards the north – the end of the winter solstice and the beginning of the summer solstice when we have longer days and shorter nights.

Makar Sankranti is celebrated in Karnataka, Bengal, Maharashtra, Gujarat, and Rajasthan.

History of Makar Sankranti

Legend has it that an evil monster named Sankarasur used to torture and kill people on Earth without rhyme or reason. Goddess Sankranti, on hearing this, landed on Earth and killed the devil. The festival of Sankranti is said to be celebrated for the downfall of the evil monster Sankarasur.

There are many other beliefs that surround this auspicious festival. One is that anyone who passes away during Makar Sankranti will pass on to heaven and will never be reborn. This has mentioned in religious texts like Mahabharata where Bhishm Pitamah, though wounded from war, stayed alive until Sankranti so that he could blissfully pass on to heaven.

Significance of Makar Sankranti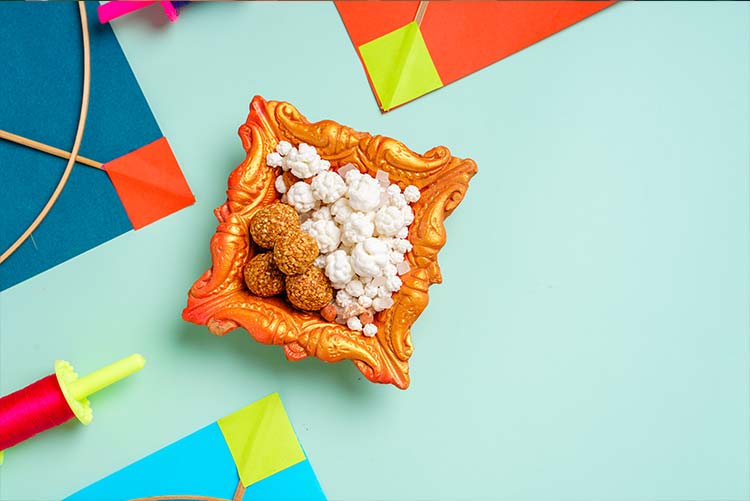 Since Makar Sankranti is an indication that the summer solstice is about to begin – farmers prep for sowing seeds for summer crops. They worship Lord Surya, the Sun God, to bless the coming year's harvest so that they can reap benefits from it. The other reason why Makar Sankranti is celebrated is because the sun transitions from the Saggitarius sun sign to the Capricorn (Makar) sun sign, as per Hindu astrology.

The festival is regarded the best time to wash away sins and hope for peace and prosperity. Many people, hence, take a dip in the holy waters of the Ganga, Yamuna, Krishna, Godavari, or Cauvery. This is the period when people bury the hatchet with foes and make peace.

Traditions of Makar Sankranti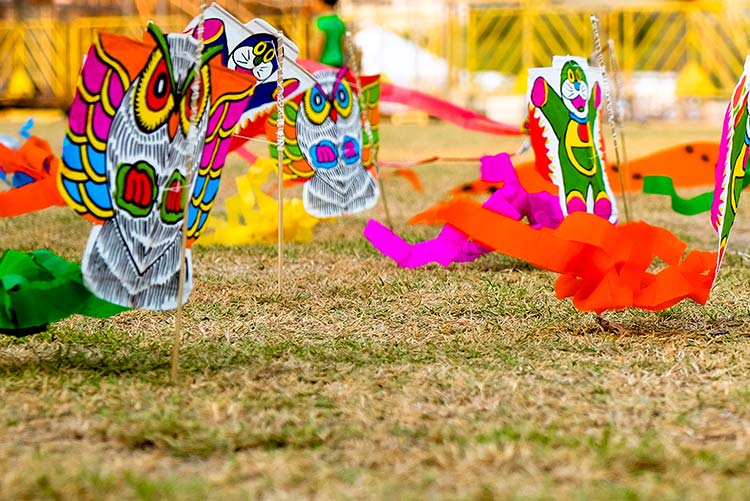 In Karnataka, young girls dress up in brand new clothes and exchange goodies with friends and family. Traditionally, a tray is filled with a bowl of the delicious "Ellu Bella" made of sesame seeds and jaggery, sugarcane, coconut, banana, and sugar candy moulds.

Beautiful and colourful rangolis are drawn in front of homes on the day of Sankranti. In rural regions, cows and bulls are washed, decorated, and worshipped.

Another tradition of Makar Sankranti rejoiced by kids is kite flying. Colourful kites are flown by kids, and adults alike, in North Karnataka, Maharashtra, Gujarat, etc.

How do you plan to spend this year's Makar Sankranti? Let me know in the comments section!