With two of the most hyperactive kids in the world, safe-cooking as a concept has become quite alienated to me. Even with household help, it has become a struggle to get something done in the kitchen without worrying about a dreadful burn and a screaming child, thereafter. A dozen mishaps later, I finally decided to act on the problem and called my most trusted Kitchen Expert!
My mother (like the angel that she is) offered me the most effective solution to this problem! She handed me her very own healthy recipes for kids that take very little time and NO fire! Yes, cooking without fire is an art and I am on a journey to master it.
I figured this is quite a common problem for newbie parents. Fret not, for I have compiled a list of some of the healthiest recipes for kids that do not need a gas stove or fire in any form and can easily fit into your culinary repertoire!
Let's begin…
Strawberry Crackers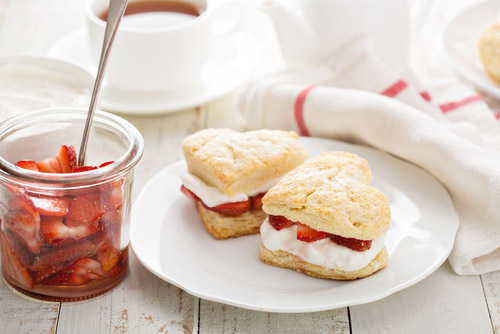 My son, Rian, is a particularly loyal fan of this dish which is super effortless to put together! You do not need anything exotic or fancy to ace this recipe, just the basic kitchen ingredients.
Ingredients
Strawberries
Fresh cream
Plain biscuits or crackers
Recipe
Cut the strawberries into small pieces.
Mix the pieces with fresh cream.
Now, evenly spread this mixture on the crackers or the biscuits.
Voila, your strawberry crackers are ready and so is the hungry monster!
Caprese Stuffed Tomatoes
My 5-year-old daughter downed 4 of these stuffed tomatoes in one go, which kind of made me proud! This recipe became a super hit with both Shalakha and Rian, so much so that we even have our 'Stuffed Tomatoes Wednesday' special dinner every week.
Ingredients
Tomatoes (as required)
Small cubes of Mozarella
Chopped basil (use fresh basil, always)
Chopped black olives
½ tsp dried oregano
½ tsp dried basil
4 tbsp extra virgin olive oil
1 tbsp vinegar
Pepper and salt (to taste)
Lettuce leaves (optional)
Recipe
Mix all the ingredients together in a bowl. Leave out the tomatoes.
Place the 'mixture' bowl in the fridge and let it stay for about 30 minutes.
Next, thoroughly wash the tomatoes and remove the seeds and the pith, leaving it completely hollow.
Fill the hollow tomatoes with the refrigerated filling and serve with lettuce.
Lassi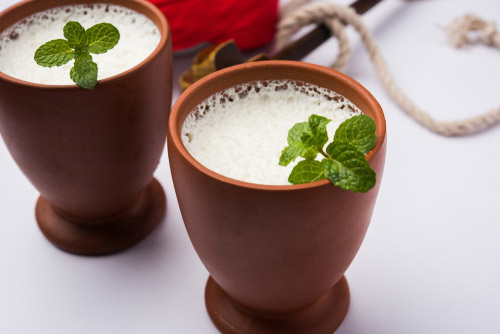 Lassi remains at the top of my 'I-will-kill-for-this-dish' list! As a child, I would get my own glass of Lassi every day after school. The sweet fragrance of rose water and saffron still brings back fond childhood memories of hogging and napping consequently!
Ingredients
Milk
Yoghurt
Salt and sugar
Cardamom
Pepper
Recipe
To put together a basic Lassi recipe, simply mix a generous amount of yoghurt with the milk, add some sugar and blend it.
Since my kids prefer the flavoured counterparts of Lassi, I typically blend it with seasonal fruits like mangoes.
To give your Lassi a surprisingly delicious twist, you can also blend in different Indian spices such as nutmeg, cardamom, etc.
To make the Lassi salty, simply mix salt with the basic Lassi recipe, the wholesome unique taste is savoury and sweet!
Vegetable Sandwich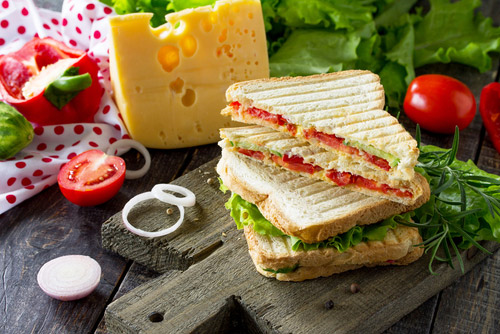 I prepared a basic sandwich loaded with veggies and chutneys in a frenzy one morning, that day Rian came back home with an empty tiffin box! He even named it the 'Magic Sandwich'. Evidently, I had hit a home run with this delish!
Ingredients
Whole wheat bread
Butter (I prefer unsalted butter)
Cheese
Veggies of your choice (I use onion, tomatoes, cabbage, capsicum, cucumber, and lettuce)
Recipe
On two bread loaves, evenly spread the butter and place a slice of cheese on top of one loaf.
Place the chopped veggies thereafter.
Sprinkle some pepper and salt.
Place the lettuce at the end.
Voila, 'Magic Sandwich' is ready to be gobbled up!
Fruit Chaat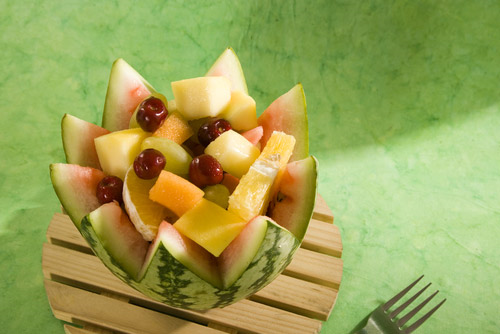 A healthy alternative for days when you have the blues or simply don't feel like cooking! This is one of Shalakha's favourite breakfast dishes, so I make sure to put this together every second day.
Ingredients
Fruits of your choice (I use pomegranate, green apple, watermelon, muskmelon, and papaya).
Salt and sugar (to taste)
Lemon
Black salt and black pepper
Recipe
Mix the fruits together in a big bowl.
Throw in the salt, sugar, black salt, and pepper powder.
Squeeze in the lemon juice and mix it thoroughly.
Your Fruit Chaat is all set!
Sprouts Chaat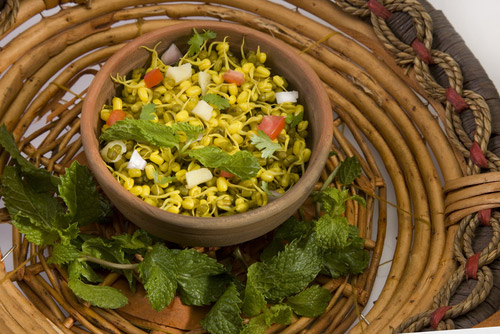 This dish was an amazing discovery and I was proud of myself for nailing it! Rian and Shalakha are obsessed with it and I can see their adorable faces light up whenever I use the words 'chaat' and 'dinner' in the same sentence!
Ingredients
Green moong dal
Onions (finely chopped)
Carrots (grated)
Salt and pepper
Coriander leaves
Green chillies
Recipe
Soak the moong dal for at least 8 hours and wrap in a muslin cloth thereafter.
When your sprouts are ready, add the onions, carrots, green chillies, and squeeze in the lemon juice.
Mix everything thoroughly.
Your sprouts chaat is ready!
Ever since I have started indulging in fire-free cooking, my kids have started participating in the process and they seem to really like it!
Try out these homemade healthy recipes for kids and let me know which one they loved the most!